Overview
Language can help us construct knowledge and it plays an important role in learning and teaching. Through learning the genres commonly used in Physics - Procedural Account, Sequential Description, Causal Explanation, Theoretical Explanation and Exposition, students should be able to express the physics knowledge and concepts effectively and improve their writing skills.
The specific genres of Secondary School Physics could be classified as follows: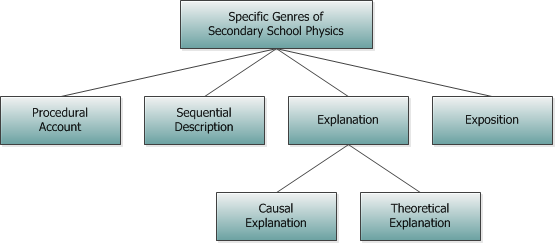 Figure 1. Secondary School Physics specific genres
As shown in figure 1, specific genres of Secondary School Physics can be classified into four types: procedural account, sequential description, explanation and exposition. Amongst the four genres, explanation is the most popular one (see figure 2). Thus we can further classify "explanation" into two types: causal explanation and theoretical explanation.
Procedural Account

To give accurately an account of a scientific activity including its aim, steps and results or conclusion in order of the significant events.

Sequential Description

To describe accurately the processes in a scientific phenomenon in order of their occurrence.

Explanation

To explain why and how events or phenomena happen. Explanation in the physics curriculum can be simply sub-divided into causal explanation and theoretical explanation:

Causal Explanation: To explain how something occurs or why such phenomenon happens. Usually it details the various stages and explains the causes for the relevant change(s) involved in an event.

Theoretical Explanation: To explain why the phenomenon happens with related principle(s), theory(ies) or law(s). It puts special emphasis on the relationship between the observations and physics theories/principles/laws.

Exposition

To put forward a position on or an understanding of a subject matter and to provide the supporting analysis, argument or evidence.
Figure 2: Mapping DSE examination questions to Secondary School Physics genres (for DSE Physics Exam Paper 1B)
Sample Paper
2012 Practice Paper
2012 DSE
2013 DSE
Paper 1B
Mark
Paper 1B
Mark
Paper 1B
Mark
Paper 1B
Mark
Physics Genre
14 Qus
84
14 Qus
84
14 Qus
84
14 Qus
84
Simple Description

Q5a(ii)
Q9b
Q11c
Q13(a)

1
1
1
1
Q5a(i)
1
Q3a(i)
Q6a
Q7a(i)
1*
1*
2*
Procedural Account
Q9a
Q13c
Q13d
5
2
3
Q6
Q8c
Q11
5
3
3
Q10
7
Q2a
Q5
2
5
Sequential Description
Q2c
2
Q6a(i)
Q6a(ii)
3
2
Theoretical Explanation
Q1a
Q6a(i)
2
2
Q1a(i)
Q1c
Q4b(ii)
1
3
1
Q2b
2
Q1c
Q4b
Q6b
Q6c
Q7b(i)
Q7c
1
2
2
2
2
2
Causal Explanation
Q1b
Q7
Q8(a)
2
4
3
Q1a(ii)
Q1a(iii)
Q10a
Q10b
Q10c
1
2
2
2
3
Q9a
Q3b
2
2
Q3b(ii)
Q10b
1
3
Exposition
Q5b
Q8c
Q9c
Q10c
Q12b
2
2
1
2
2
Q3d
Q5b
Q7a
Q7c
Q5a(iii)
2
3
2
2
2
Q1c
Q3a(ii)
Q6c
Q7b(ii)
Q9b(i)
Q9b(ii)
2
2
2
2
2
2
Q3b(iii)
Q8a(ii)
Q10c(ii)
2
2
3
Marks allocated to writing
36/84
(42.8%)
39/84
(46.4%)
29/84
(34.5%)
34/84
(40.4%)
*Only part of it requires writing.